Welcome Day for New Doctoral Students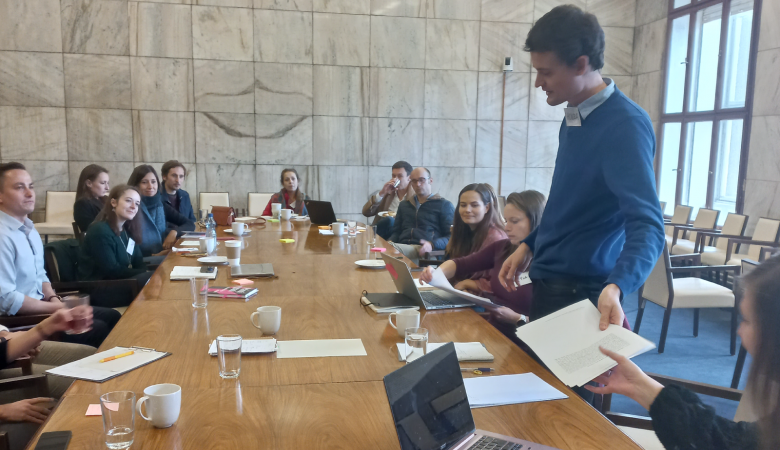 Welcome Day for New Doctoral Students
The Welcome Day for New Doctoral Students took place on 15 October. New students in doctoral programmes had the chance to find out what their future studies would look like in more detail, as well as to share their expectations of their scientific and pedagogical activities at the Faculty.

The participants were introduced to legal writing, which will be very important for them in the coming years. Senior doctoral students JUDr. Ondřej Drachovský, JUDr. Jan Exner, and Mgr. Jan Chmel PhD. organised this part of the welcome day, and introduced their new colleagues to the intricacies of legal writing, including the most frequent mistakes made by authors of scholarly papers.

The second highlight of the welcome day was a lecture given by Mgr. Kamila Stloukalová Ph.D., who talked about the grants available at Charles University and showed the doctoral students how to prepare a project when submitting applications in selection procedures. 

The whole event was very informal, with experienced doctoral students helping the new ones. And additional goal of the day was to offer the students a chance to network and create a platform for sharing what the life of a doctoral student is all about. 
 
Let us welcome all new doctoral students at the Faculty. We are very excited about the results of their future scientific activities.